Discover Our Ministry
Providing Biblical counseling for couples and individuals of all ages

Watch the video about Exchanged Life Ministries
About Exchanged Life Ministries
Exchanged Life Ministries was incorporated in November 2010. Our purpose is to provide Biblical counseling to individuals and couples who are seeking to grow in their walk with God and to have healthy relationships with others. We do so through teaching the Exchanged Life truths which were first presented by Dr. Charles Solomon in his book, 'Handbook to Happiness.' The term 'exchanged life' was coined by the famous missionary to China, Hudson Taylor, in a letter to his sister. He based the term on the concept that Paul taught in Galatians 2:20 "I have been crucified with Christ; and it is no longer I who live, but Christ lives in me; and the life which I now live in the flesh I live by faith in the Son of God, who loved me, and delivered Himself up for me." Each believer has exchanged self for Christ, but how do we live this out in our lives and relationships? This is the question that we endeavor to answer for each of our clients.
We also provide spiritual warfare counseling to those under enemy attack. Our counselor, Robyn Henning, has been trained in using Dr. Neil Anderson's Seven Steps to Freedom and has incorporated concepts from other spiritual warfare authors in her version of these warfare prayers. Satan is an active opponent to all believers; however, he is not free to do whatever he wants to believers. He waits for believers to give him the opportunity to harass them in their thinking through temptation, accusations and deception. When believers choose to listen to Satan instead of to the Holy Spirit, they give Satan ground (Eph. 4:26,27) or the opportunity to make their lives miserable. Our goal is to assist believers in praying in a manner that reclaims the ground that Satan has gained in their lives and then to retain it the freedom that is theirs in Christ Jesus.
In 2016, Pastor Ken Keeler join our staff as the Director of Church Ministries.  He represents ELM in local churches by preaching expositional sermons and sharing the ministries they offer to the local church, which are Christ-centered counseling, men & ladies conferences, spiritual growth seminars, prophecy conferences, spiritual gift seminars, couples' retreats, and life coaching.
Ken is a graduate of Philadelphia College of Bible (now Cairn University).  He has taught the Bible for many years, serving 12 years as a home missionary, 7 years as associate pastor, and 27 years as a senior pastor.  He has taught extensively on: Victorious Christian Living (based on Romans 6-8 and Galatians 2:20), End-Times, and Spiritual Gifts and their use in ministry.  In addition, He has conducted couples' retreats every year in all 3 churches in which He has ministered, taught Sunday school classes and seminars on family life, and led and trained others to lead discipleship small groups.
View our Beliefs & Value Statements
Discover our core beliefs, mission, vision, doctrinal and value statements.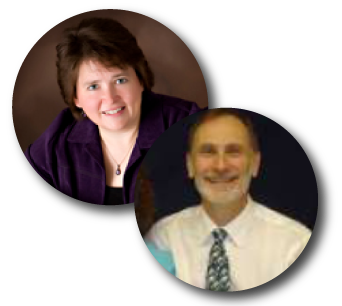 About the Team
Sample supporting text can go here describing the team and importance to Exchanged Life Ministries. Sample supporting text can go here describing the team and importance to Exchanged Life Ministries.
Learn More