Meet our Team
Get to know the team members of Exchanged Life Ministries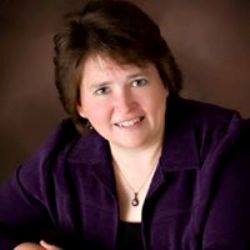 Robyn Henning
Robyn Henning grew up in a Christian home, and accepted Jesus as her Savior at the age of 7. As a teenager, she purposed in her heart to learn how to study God's Word for herself. The Lord led her to Kutztown University where she connected with Inter-Varsity Christian Fellowship. The IVCF staff were used by the Lord to teach Robyn the Inductive Bible Study method. Since 1982, she has been leading Bible studies as well as training others to study the Word. In 1986, she graduated from Kutztown University with a degree in Telecommunications with a minor in Business.
After working 3 years in the business world, the Lord called her to pursue training in counseling. In the Spring of 1989, Robyn completed her internship at Grace Fellowship of Colorado (now known as Exchanged Life Ministries of Colorado). Then, she went on to complete her Masters Degree in Counseling from Liberty University in 1991.
Upon graduation, Robyn Henning worked with the Student Life Center Ministries at Temple University under the direction of Dr. Glen Rosenberger. In the fall of 1996, she joined the staff of First Baptist Church of Perkasie, PA where she counseled, taught Ladies' Bible studies, trained missionaries, and spoke at Ladies' conferences.
In 2010, the Lord made it clear that He wanted her to found her own ministry. Thus, Exchanged Life Ministries was incorporated in November 2010 and opened for ministry in January 2011. Robyn rejoices in having the privilege of helping believers understand their new identity in Jesus Christ and how to live in His love and out of His strength. Many believers have found freedom from emotional and spiritual bondage and are now walking in the victory that is theirs in Christ.
Ken Keeler
As of June 1, 2016, Rev. Ken Keeler joined Exchanged Life Ministries of Greater Philadelphia full-time as Director of Church Ministries.  He represents ELM in local churches by preaching expositional sermons and sharing the ministries they offer to the local church, which are Christ-centered counseling, men & ladies conferences, spiritual growth seminars, prophecy conferences, spiritual gift seminars, couples' retreats, and life coaching.
Ken is a graduate of Philadelphia College of Bible (now Cairn University).  He has taught the Bible for many years, serving 12 years as a home missionary, 7 years as associate pastor, and 27 years as a senior pastor.  He has taught extensively on: Victorious Christian Living (based on Romans 6-8 and Galatians 2:20), End-Times, and Spiritual Gifts and their use in ministry.  In addition, He has conducted couples' retreats every year in all 3 churches in which He has ministered, taught Sunday school classes and seminars on family life, and led and trained others to lead discipleship small groups.