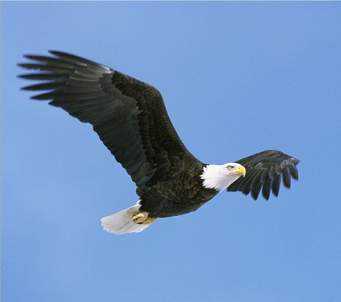 The doctors at the Cleveland Clinic were the first to gain approval to proceed with the world's first face transplant.
While they projected that it may take as long as two years to find a suitable donor, many victims of severe burns, tumors, and gunshot wounds have hope that perhaps their scarring could someday be replaced by surgery to put on a new face that could give them a new freedom.
Our Savior has given us a new life transplant; His Life within our life, which can lift us up to walk in victory.
In Ephesians 4:1, it says:
"Walk in a manner worthy of the calling with which you have been called."
Another way of saying this is: walk in line with your new identity in Christ.
We see from other verses in Ephesians how we are to do this.
First, we are to grow to maturity in Christ.
In Ephesians 4:13, we read:
"Until we all attain to the unity of the faith, and of the knowledge of the Son of God, to a mature man, to the measure of the stature which belongs to the fullness of Christ."
Then we read in verse 15:
"We are to grow up in all aspects into Him who is the head, even Christ."
Intimate knowledge of Christ through His Word is how we grow to maturity.
Second, we can only walk worthy by appropriating the Holy Spirit's almighty power.
In Ephesians 3:20, it says:
"Now to Him who is able to do far more abundantly beyond all that we ask or think, according to the power that works within us."
We have the power to walk worthily as we allow the Holy Spirit to fill us (Ephesians 5:18).
This involves moment-by-moment consciously yielding ourselves to Him (Romans 6:13).
The more we do this the greater victory we will have over our enemies; the world, the flesh and the devil.
After watching the bald eagle in flight, some people are surprised to learn that Benjamin Franklin wanted to make the wild turkey the American national bird.
While turkeys are beautiful in their own way, they cannot soar like eagles.
It is the eagle's seven-foot wingspan and 7,000 lightweight feathers that allow it to rise thousands of feet into the air with seemingly no effort.
It is not the eagle's ability to fly that takes it higher and higher, but its ability to capture the rising thermal updrafts under its outstretched wings.
It is not our strength that will carry us higher and farther, but the Lord's.
Our responsibility is to spread our wings of faith and let His strength take us where we never could go on our own.
If you are falling, failing or feeling weak, exercise your hope in the Lord; allow His strength to lift you up!
Blessings!
Pastor Ken Keeler, Director of Church Ministries