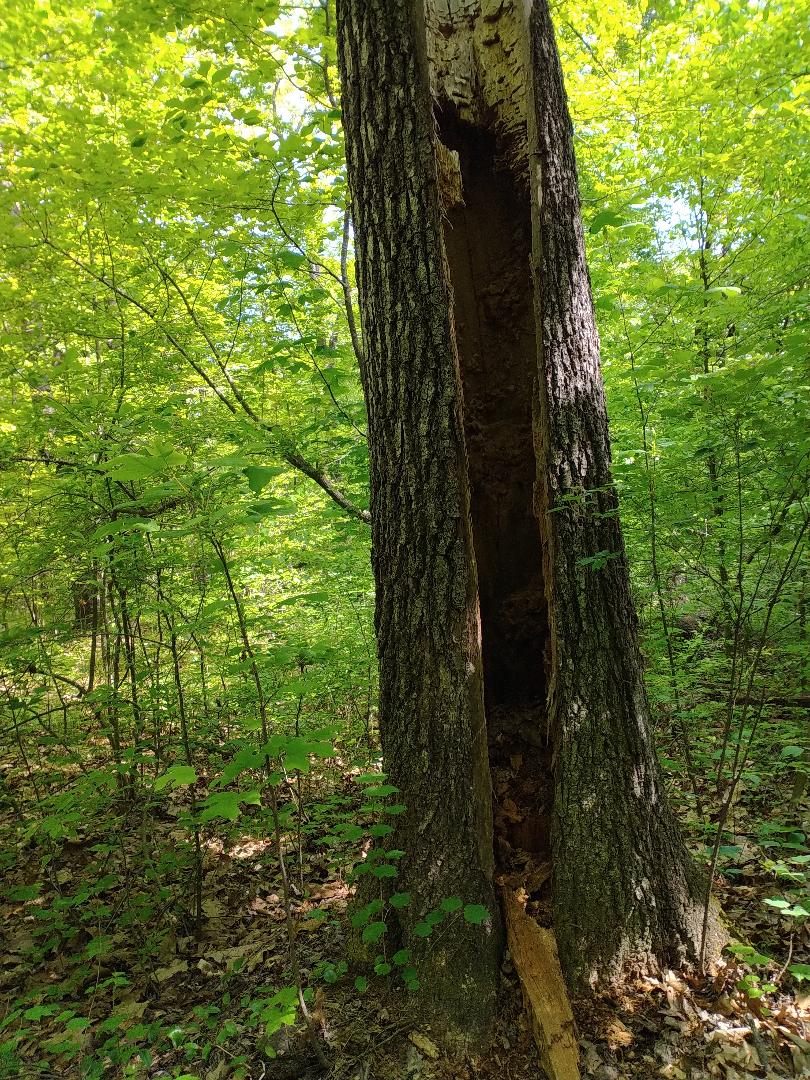 While taking a hike the other week, I encountered a rotten tree.
All that stood was a decayed shell.
It was a powerful image of what happens to us when we choose to be unforgiving and hold onto the hurts that come from wounds we may sustain in this life.
In previous blogs, we looked at Jesus as Healer and Righteous Judge.
We will pull from that encouragement as we face deep wounds that need to be tended to in order for the wound to heal properly.
If you did not read my last two blogs, I would encourage you to do that before embarking on this journey.
Deep wounds, like betrayal, abandonment, rejection, physical abuse and more, if not processed through a biblical lens, can leave us leaning into the wrong source for healing and vindication.
Only Jesus can heal the pain and only He can righteously judge each situation and bring about restoration of heart, mind, and soul!
Like the tree I encountered and in our photo this week, if we do not deal with these wounds they will fester and eat us from the inside out.
Leaving only a shell behind.
It is only a matter of time before that shell comes crashing down.
Hebrews 4:14-16 says:
"Therefore, since we have a great high priest who has ascended into heaven, Jesus the Son of God, let us hold firmly to the faith we profess.  For we do not have a high priest who is unable to empathize with our weaknesses, but we have one who has been tempted in every way, just as we are—yet he did not sin.  Let us then approach God's throne of grace with confidence, so that we may receive mercy and find grace to help us in our time of need."
Here, we see Jesus as our High Priest.
We also see that there is nothing we can endure that Jesus our Christ has not Himself endured.
Another passage to consider that has been dear to my heart and has helped me process the wound of betrayal is Luke 22:48:
"but Jesus asked him, "Judas, are you betraying the Son of Man with a kiss?"
I encourage you to read the entire passage about the betrayal of Jesus by Judas if you too have suffered from the wound of betrayal.
These two passages have helped me to keep things in perspective and my thoughts centered.
Beloved, I urge you to tend to those wounds and go to the Great Physician and Righteous Judge to find healing and freedom from the chains of unforgiveness, bitterness, anger, hate.
Today, you can trade those in for Forgiveness, Love, Understanding, Mercy, and Grace!
Trade the lies of the enemy for the Truth of God's word and the reliability of His character.
Rebuke that unforgiving spirit!
Repent of the bitterness that grew through unforgiveness!
Reclaim the ground the enemy claimed!
Declare the truth of God's word!
Purpose to partner with Holy Spirit and walk in freedom!
What is in our well will determine what flows from it…………….
Prayer: Lord Jesus, please show me if there are any wounds festering. Holy Spirit, I ask that You empower me to understand and to have courage to face what needs to be healed and rooted up. Thank You for being Emmanuel- and so I am NOT alone! Father God, I ask that You guide me through forgiving anyone who has wounded me and exchange any lies believed for your truth. With conviction, I declare Your truth and purpose to walk in it. Amen.
Blessings!
Crystal Hippo, Director of Redeeming Hearts Ministries