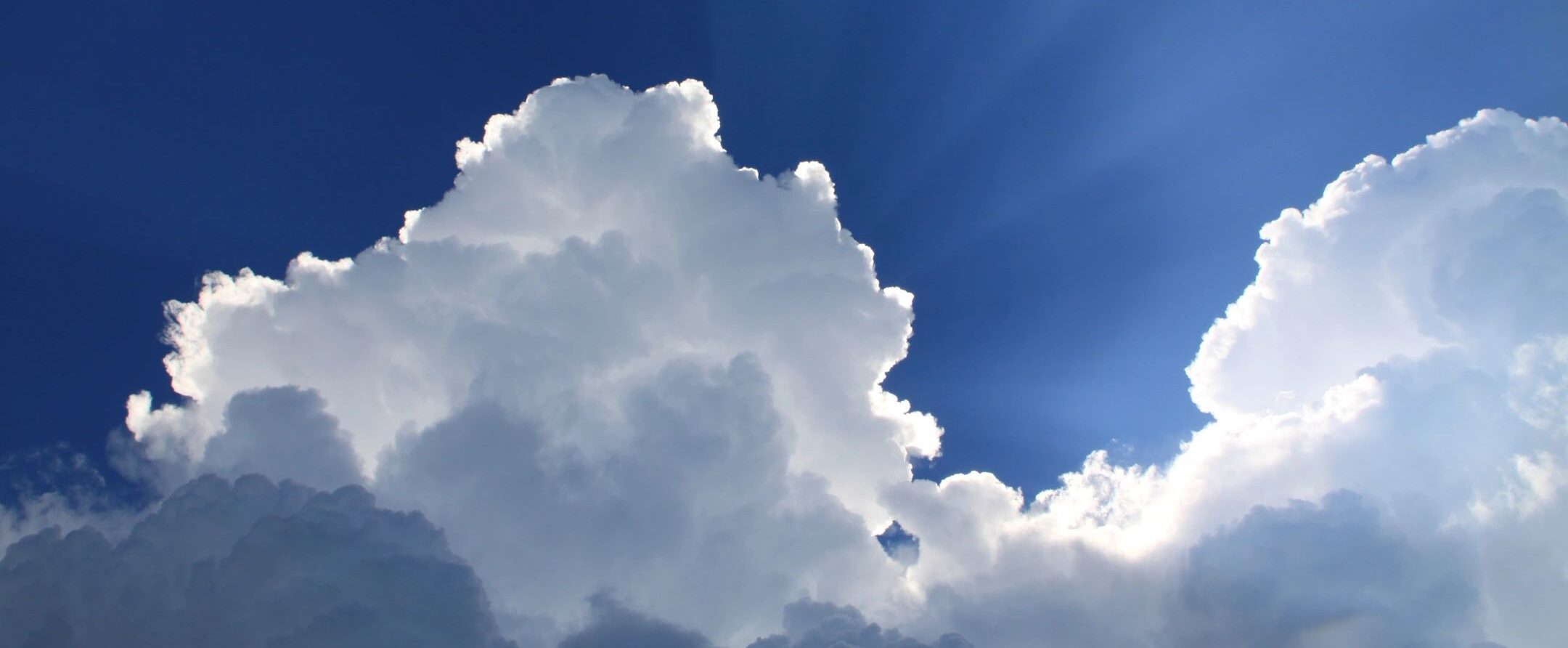 A kindergarten class went to a fire station for a tour and instruction in fire safety.
A fireman was sharing what to do in case there was a fire.
The fireman told them to go to the door and feel the door to see if it's hot, and then fall to your knees.
He asked if anyone could tell him why they should do this.
One of the kids said, "Sure, to start praying to ask God to get us out of this mess!"
Living in this world we feel this way at times.
We have been looking at Roman 6-8 in a series of blogs about the way to have victory and growth in the Christian life.
This blog brings us to 8:18-21:
"For I consider that the sufferings of this present time are not worthy to be compared with the glory that is to be revealed to us. For the anxious longing of the creation waits eagerly for the revealing of the sons of God. For the creation was subjected to futility, not willingly, but because of Him who subjected it, in hope that the creation itself also will be set free from its slavery to corruption into the freedom of the glory of the children of God."
Our life on earth can have struggles and suffering which can hinder us in experiencing our victory and growth in Christ.
This passage encourages us to focus on our bright future in Christ, which will lead to more victory and growth. In vs. 18 we see the proper comparison we need to make.
There is a huge difference in what we suffer in this present time compared to our future glory we will experience because of our relationship with Christ.
Some of the glory that will be revealed to us in the future is being delivered forever from the very presence of sin, receiving our glorified bodies, the Millennial Reign of Christ, and the Eternal State in the New Jerusalem on the New Earth.
In fact, no comparison is even worthy, because our present sufferings are all dwarfed by the vastness of the glory that will be ours in the future.
2 Corinthians 4:17 puts it this way,
"For momentary light affliction is producing for us an eternal weight of glory far beyond all comparison."
In vss. 19-21 we see our bright future when we will be totally free from all the effects of sin.
Paul in these verses is personifying creation.
The creation, like mankind, has been cursed by the sin of Adam and Eve.
The whole creation is experiencing since the fall, corruption and death.
It has an eager expectation to be set free from these things, but that can only come when we are on full display as adult children of God at the Second Coming of Christ.
God's program of salvation for us will be completed at the Rapture when we receive our resurrection body.
We will then experience the glorious freedom from sin, Satan and death.
We will then return with Christ at the Second Coming as He sets up His Kingdom on earth.
This is when creation will be set free from the bondage of decay.
This will happen in two stages.
First there will be the renovation of this present earth when Christ returns and sets up the His Messianic Kingdom promised to Israel.
The second stage will be the creation of "a new heaven and a new Earth" in the Eternal State (See Revelation 20-22).
Our future is bright!
Blessings!
Pastor Ken Keeler, Director of Church Ministries